Roof repairs or new residential roofing in Staten Island isn't always as expensive as homeowners might assume, but this doesn't mean you'll be happy to just pay that bill! One common question property owners ask after getting a repair estimate is if their roof is covered by insurance.
Whether or not repairs or new roof installation are covered by insurance typically depends on what caused those roofing issues in the first place. In most cases, homeowner's insurance covers damage or replacement costs caused by an accident or act of nature, but not due to everyday wear and tear. Check out what that means in a bit more detail.
How Staten Island Residential Roofing Insurance Works
Homeowners insurance offers what is called dwelling coverage, meaning that it insures all parts of your actual house or dwelling. This obviously includes the roof! However, this doesn't mean that homeowners insurance always covers all your repair or replacement costs.
A homeowners insurance policy provides reimbursement for repairs caused by what are called covered perils. These perils usually include acts of nature such as rainstorms, hail, high winds, tornadoes, and the weight of heavy snow and ice on the roof.
Acts of nature can also include wildfires and lightning strikes, damage caused by a storm snapping a branch off a tree and that branch landing on the roof, and other similar events. Covered perils also typically include vandalism or accidents outside of your control, such as debris from an aircraft or explosion landing on your roof.
Note Limits On Your Insurance Policy
Homeowners insurance often includes various limits on your policy, especially when it comes to roof repairs. For example, an insurance company might offer limited coverage for roofs more than 20 or 25 years old, as an older roof is often more prone to damage. Some insurance companies might not insure roofs with more than two layers of shingles or tiles.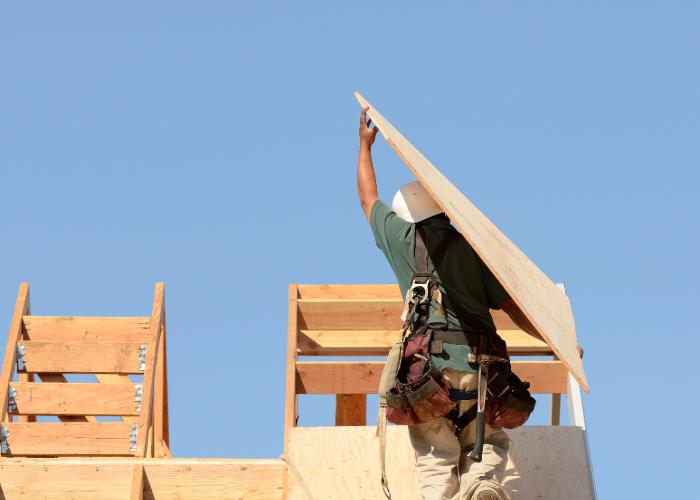 Many insurance companies also insist on higher deductibles for acts of nature common in certain areas. As an example, tropical areas are more prone to hurricanes and heavy rains; in turn, homeowners in Florida might pay a higher deductible for hurricane damage in particular.
Tips for Working With an Insurance Company for Roof Repairs
In some cases, an insurance company might determine that roofing damage doesn't fall under that "covered peril" part of your policy, and refuse to reimburse you no matter what. However, you can increase your chances of reimbursement if you consider a few simple tips:
Keep your home's roof in good condition and consider reroofing once the roof is 20 or 25 years old. Regular repairs and maintenance give your insurance company less chance to claim that neglect resulted in, or at least contributed to, damage and needed repairs.

Regular inspections not only alert you to needed repairs but can also show your insurance company that the roof was in good condition before a storm moved through. Schedule annual or semi-annual inspections for your home's roof and keep a copy of those inspections, so you can present them to your insurance company as needed.

You'll also want to keep receipts for any roof repairs or reroofing you've had done over the years. These receipts can also help prove that the roof was in good condition before suffering damage, increasing the chances of reimbursement from your insurance company.

 

An overlay, or adding a new roof layer over the existing materials without a tear-off, can save money on roof repairs and new roof installation. However, an overlay might be more prone to damage during a storm or other act of nature, increasing the risk of your insurance carrier refusing your claim. Consider carefully this risk before deciding that an overlay is the right choice for your home's roof.
Homeowners should also ensure that they're familiar with all the details of their insurance policy! Your provider might require repairs to be performed within a certain timeframe after a storm, for example. Some companies also require repairs be performed by a licensed contractor to reimburse the cost of those repairs. In that case, managing repairs yourself or having a volunteer group or unlicensed friend or relative make repairs can mean being denied reimbursement.
Professional Roofing Staten Island is proud to offer this information about insurance coverage for residential roofing in Staten Island to our readers. Hopefully, you found it helpful and it increases your chances of getting insurance reimbursement after roofing damage! If you still have questions or need to schedule an inspection for your home, call our trusted Staten Island roof repair contractors. We offer FREE quotes and convenient appointment times, so don't hesitate to call us right now!